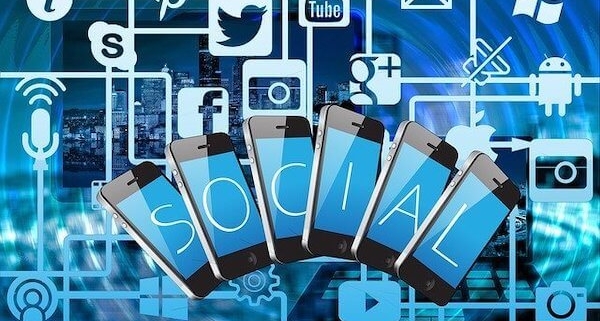 A digital marketing campaign today isn't complete without a social media presence. More people are active on social media every year. That's a viable reason for using social media to grow your home care agency. Rather than writing random posts on Facebook, Instagram, and posting a few images on Pinterest, your time is better spent on developing an effective social media plan and setting specific goals.
Some of the social media goals you might set are:
· Gaining followers
· Boosting your brand
· Viewing your agency as the expert in home care
· Recruiting caregivers
Once you've identified your plan and your goals, it's time to learn how to use social media effectively.
How to Use Social Media Effectively
Perhaps the most challenging part about developing a social media strategy is setting your goals. Consider the types of goals that will inspire people to engage with you in some fashion—getting likes, gaining followers, commenting on your posts, and visiting your website.
Here are some social media tips that will attract attention on social media:
· Clarify and define your brand.
· Write a captivating bio of your story and mission.
· Set up an editorial calendar and schedule your postings.
· Post consistently-your followers will be looking for weekly posts they like.
· End your posts with a strong call to action to increase conversions
Social Media Marketing to Acquire Clients
Just as you beautify the outside of your home health care agency to draw the attention of people within your community, it's equally as important to make your social media marketing strategy attractive as well.
You have multiple options for inviting people to get to know more about your caregiver agency through social media. It will take a bit of time and effort before you meet your goals, so plan to get started with the following types of posts:
Setting up events and posting them online.
Creating videos to post on your website and social media platforms.
Announcing awards for home care services
Celebrating your caregivers.
Posting upbeat and inspirational messages.
Sharing Videos reviews of happy clients
Collecting reviews in Facebook
How to Use Facebook
If you use Facebook for personal use, you'll really like learning how to use Facebook to take advantage of social media.
Recent statistics show that Facebook has over 2.7 billion active users. According to Hootesuite, about two-thirds of people check out local businesses on Facebook at least weekly. You can even learn how to use Facebook live to post videos of your events in real-time.
Marketing on social media requires a softer sell than other forms of marketing. Facebook users expect it to remain a fun place to hang out. Too many sales post without engaging people in a conversation are a turn-off. The way around this is to post something every day or every week and post promotions occasionally. Use pictures, photos, and videos in your posts to attract comments and likes.
Ask a question to get some comments rolling. Be sure to respond to questions and comments in a timely manner so followers will keep coming back to join in on the conversation.
Use Facebook's pop-up messenger to ask visitors to your Facebook business page two or three questions. It will tell you why they came to your page and give you a chance to engage with new prospects in real-time.
Promote your Facebook business page on your website, business cards, letterhead, and other forms of media to maximize its potential.
Also, be sure to check out Facebook Insights, which is the back-end analytics on your business page. It provides valuable data about the characteristics of your target audience that you can use to enhance your overall marketing plan.
How to Use Twitter
If you're interested in how to use Twitter, a few quick tweets on a regular basis will tell people within your community about all the wonderful things that are going with your in-home care services.
To set up your business Twitter account, create a Twitter handle that incorporates your company's name so your followers can find you easily—for example, @ABChomecareagency.
You'll also need a header, which is your background image. You can use a photo of your location, staff, a caregiver on the job. Add a profile picture, which could be a photo of your CEO or your logo. Choose this image thoughtfully as it will accompany your tweets and interactions.
You also have the opportunity to include a bio using 160 characters or less. Use your mission statement for inspiration. Input your company website's URL to direct traffic to your site. In the section labeled birthday, put your company's founding date.
How to Use Pinterest
Pinterest is much like having a bunch of different bulletin boards, each with a different topic, and being able to share them with your prospects and referrals. Pinterest provides a place to connect with followers and influencers. It gives you the chance to show them the benefits that you provide as a reliable in-home health care service, rather than tell them about it.
Pinterest is the fourth most popular social media platform in the United States and the number of "pinners" is growing rapidly.
To extend your social media reach even further, you can connect your Pinterest account to your Instagram and YouTube accounts. You can run ads on Pinterest and collect contact information for follow up and adding to your list of prospects. Add a Pinterest tag to your company website to direct interested prospects to photos of your caregivers in action, informative articles, and interesting videos about in-home caregiving.
How to Automate Social Media
Unless you have the budget to hire a marketer to post on all of your social media platforms on a regular basis, it will be hard to find the time to post every day on social media. There is a better way for how to use social media wisely. That's by using other programs to automate your stories and postings.
Your editorial calendar is your guide to when your postings should go live. It's not possible to automate all postings, but certain tools will streamline the process of posting on social media.
Here are some of the tools that you might want to use to automate your social media postings:
· Hootsuite
· Ganto
· Buzzsumo
· Sprout social
Social Recruiting
Lots of caregivers are searching for jobs on social media platforms which makes it a fantastic place for social recruiting.
There are two ways to post help-wanted ads of Facebook. If you have the budget for it, you can use the Facebook feature called "create a job" and it will intuitively walk you through the process of posting a job them you boost the post following Facebook guidelines and choosing the right demographics. You can also share your job posting on Instagram, Pinterest, and other social media platforms. It is recommended to pay ads to recruit caregivers.
Finally, be sure to respond to messages and comments in a timely manner. Offer up a soft call-to-action on a regular basis to keep them engaged. Social media platforms present opportunities for growth and engagement which will yield some great connections and conversions.
Karina has spent most of her career working in the senior care industry, mostly as a digital marketing manager for home care and nursing home facilities. With 8+ years of hands-on experience in digital marketing to her credit, Karina also worked as a consultant for senior care businesses. As someone who cares deeply for seniors and has expert skills in digital marketing, Karina founded SeniorCareClicks to fulfill her passion for her permanent career.
Karina and SeniorCareClicks have been featured in Home Health Care News, HomeCare Magazine, Forbes, The Nursing Home Podcast, and other media. Karina is "the premier expert in senior care marketing"!
https://seniorcareclicks.com/wp-content/uploads/2020/09/social-media-for-home-care-agencies.jpg
399
600
admin
https://seniorcareclicks.com/wp-content/uploads/2022/07/Senior_Care_Clicks-01-1.webp
admin
2020-09-02 14:27:59
2020-12-15 18:12:47
Using Social Media to Grow Your Home Care Agency