SeniorCareClicks is a Digital Marketing Agency that provides marketing solutions to senior care businesses, such as Home Care, Assisted Living, Nursing Homes, etc.
We provide digital marketing strategies, implementation, and automation needed to grow your senior care businesses. We also help your business to increase branding, hiring, and recruiting the right people.
Our strategies increase qualified traffic to your website, boost trust, and generate leads.
We do the marketing so you can do the care!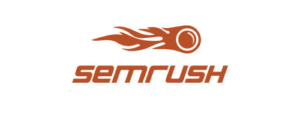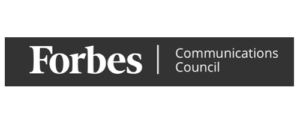 OUR SOLUTIONS WILL HELP YOUR SENIOR CARE BUSINESS

We create a professional website that speaks to your audience and answers common questions to families looking for care. We convert your website into a lead generation machine.
We set up automated lead capture forms to obtain your visitors' information. We create email marketing campaigns to follow up leads and nurture existing clients. This process increases client acquisition.
We facilitate the hiring process for you by promoting job openings on your website, social media, and job boards to reach new candidates with our automated process.
Reach out to your potential customers through consistent social media presence and promotion. Be the place to trust for senior care in your area and earn referrals that converts and increase your ROI.
We manage your reviews to make sure positive words get noticed. Then, you can invest your time doing the expert job of taking care of senior citizens.
A good website speaks a thousand words! People trust brands that have an online presence. Your business needs a consistent social media presence and accessible reviews online in order to inspire the trust that families are looking for.
DIGITAL MARKETING SOLUTIONS FOR THE, SENIOR CARE INDUSTRY
If local families are looking for your business will they find it on Google?
SEO boosts your online visibility and puts your business in front of your prospective clients.
Competitor Analysis
Keyword Research
Publications
From the first glance, your website visitors get the first impression of your services. We're experts at designing websites in the senior care space that inspire trust. We have the right formula for laying out reviews, CTAs, and great content to convert passive visitors into active leads.
Responsive Website
Lead Generation Capture
Reviews
People looking for senior care are bound to have a host of questions. Trust is key in the senior care industry. We'll design your website so visitors can find answers to the most common questions to earn your trust from their very first visit.
Senior Care Writers
SEO Optimization
Social Media, Ads Copy, Blogs
What terms would you enter into Google if you were looking for senior care services? SeniorCareClicks knows marketing and we know the senior care industry. We can help you target various personas such as family members, referral sources, and caregivers using winning PPC campaigns.
Geo-targeted Campaigns
Keywords Research
Ads Creation
HIRING & RECRUITING
We expedite the recruitment process to help you hire caregivers, nurses, and other staff needed for your senior care business. We set up automations that amplify the reach of your job postings online.
Fast way to post jobs
Social Shares
Recruit more people
Make a great impression with well-designed collateral material such as tri-folds, flyers, and business cards to promote your brand. We have a dedicated team of graphic designers ready to create amazing designs for your business.
Design
Branded Colors
Visual Identity
IN ADDITION TO INCREASING YOUR CLIENT ROSTER, OUR RECRUITING SERVICES FACILITATES QUICK AND EASY HOME CARE STAFF RECRUITMENT.
We specialize in recruitment marketing services that effectively increase home care rolls, eliminate the middleman, and grow your workforce.Our home care marketing specialist will craft a campaign that reaches them. With our advanced advertising strategies, vast experience in the senior care industry, and our proprietary CRM, the caregivers you need are just a click away.